What we do
AGROSAVIA - Colombian Agricultural Research Corporation, is an indirect decentralized public entity, of a scientific and technical nature, of mixed participation, non-profit, governed by the rules of private law, whose purpose is to work in the generation of scientific knowledge and the agricultural technological development through scientific research, technology adaptation, transfer and advice in order to improve the competitiveness of production, equity in the distribution of technology benefits, sustainability in the use of natural resources, strengthening Colombia's scientific and technological capacity, and contributing to raising the quality of life of the population.
Main Purpose
We sustainably transform the Colombian agricultural sector with the power of knowledge to improve the lives of producers and consumers.
MEGAS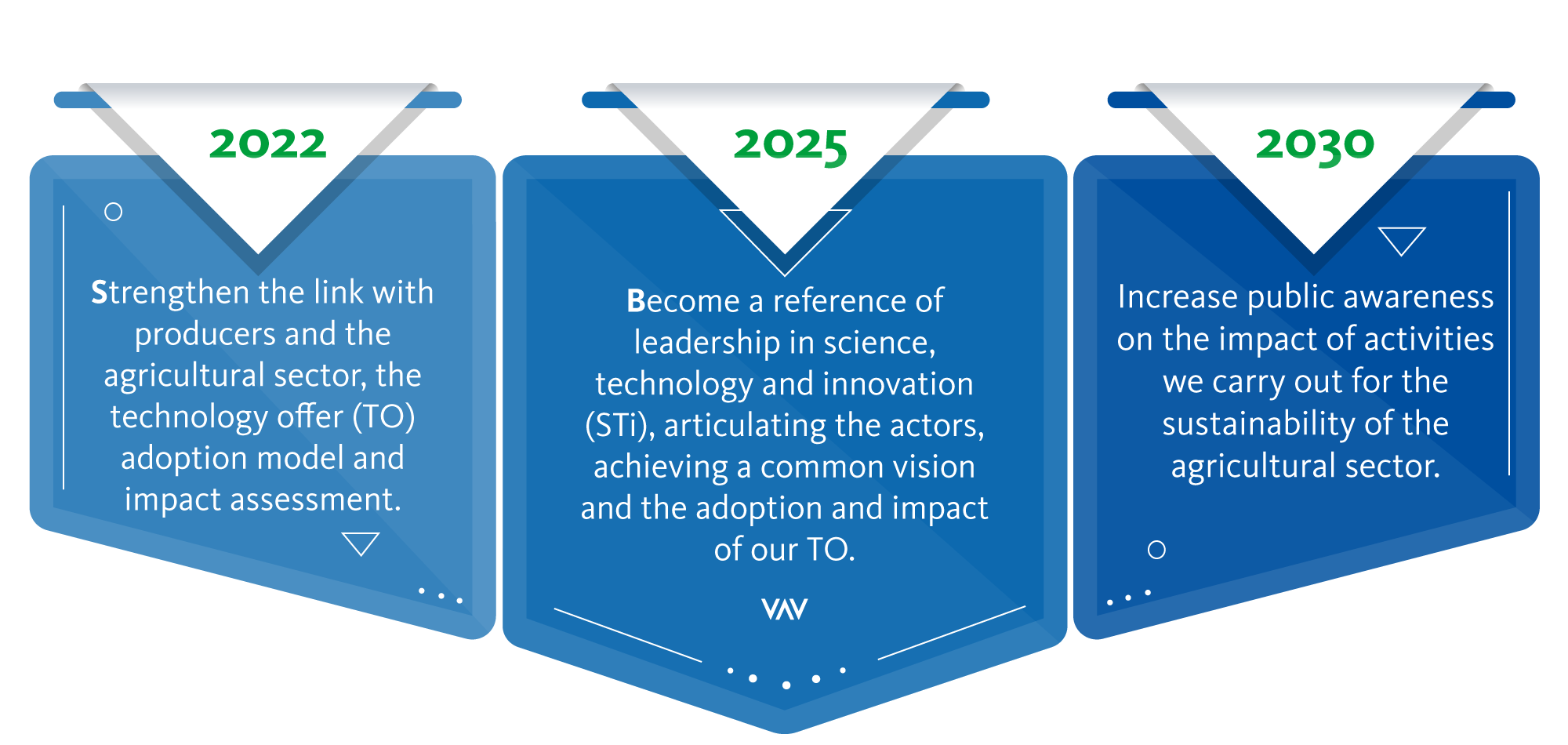 The megas are supported on 6 pillars

Our values
Trust

We generate trust among ourselves and in front of others, regarding our suitability, competence and credibility to achieve the sustainable transformation of the agricultural sector.

Commitment

We take on responsibilities and challenges focused on fulfilling our main purpose, anticipating and adapting to the emerging changes in the agricultural sector and valuing teamwork.

Openness

We effectively communicate and convey the objectives, purposes, intentions, motivations and results of corporate work and make them available to society.

Respect

We value and treat all people, organizations and institutions with dignity, regardless of their area of work, background, education or any other condition, aware of our own limitations.

Excellence

We offer the best results because we work to the maximum of our capacities and develop our work with rigorous high-quality standards.

 
Management System Policy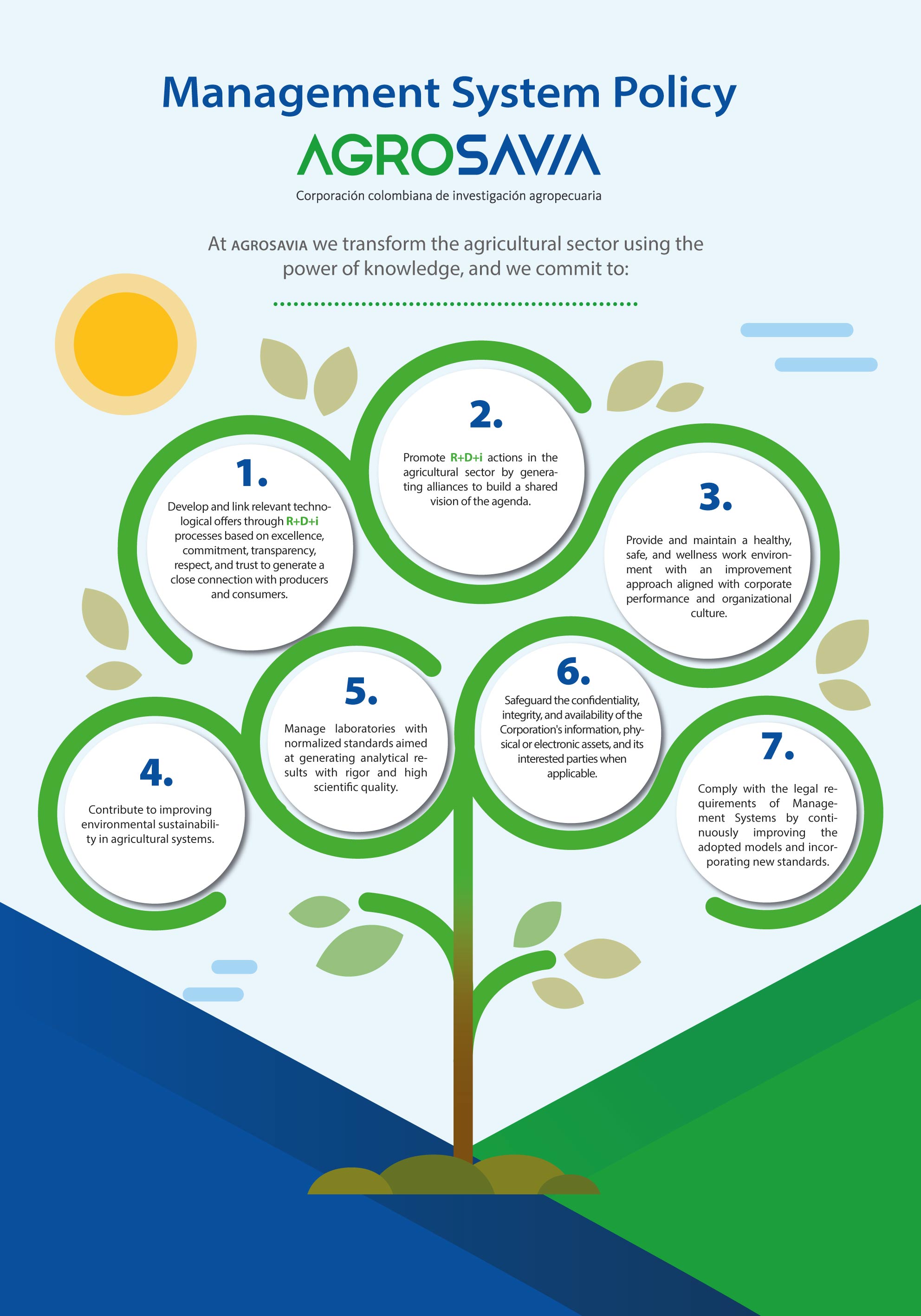 Focus on our clients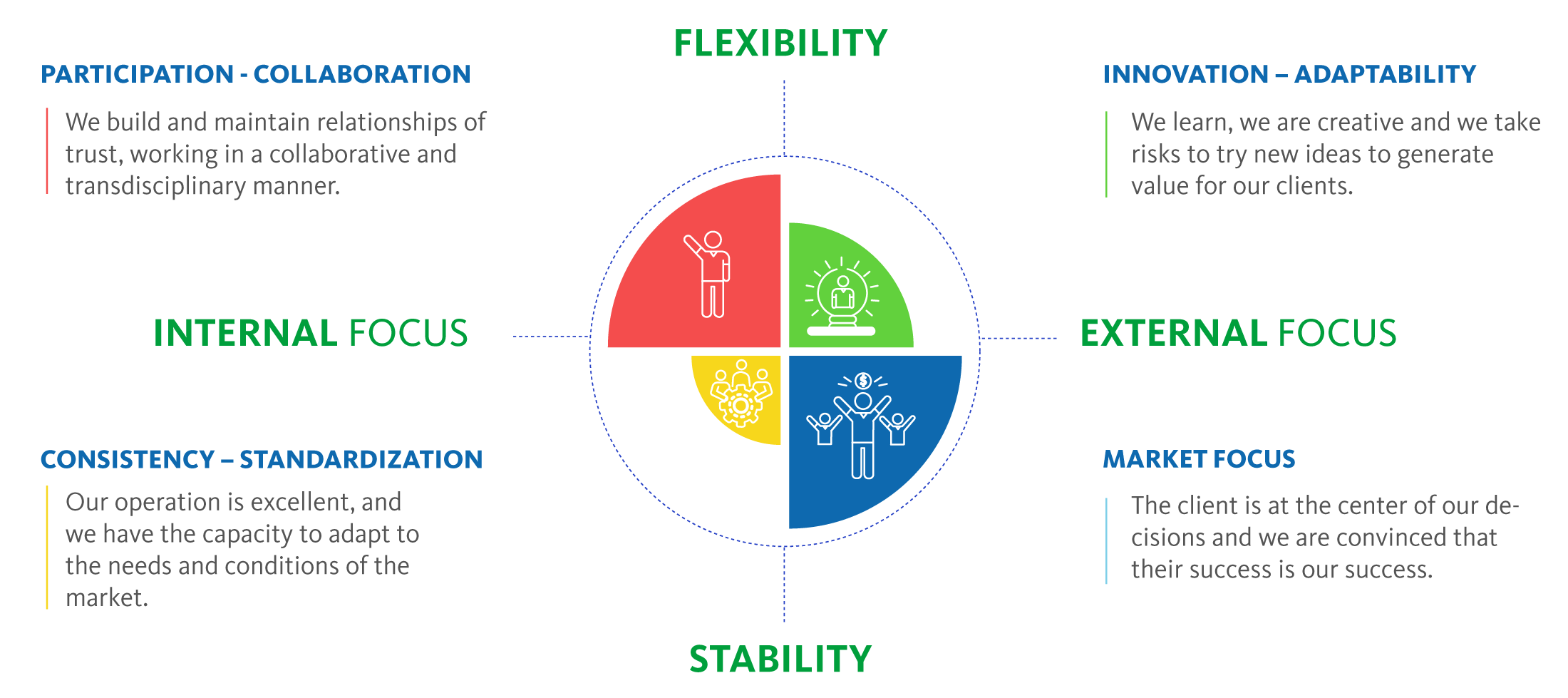 AGROSAVIA'S Strategy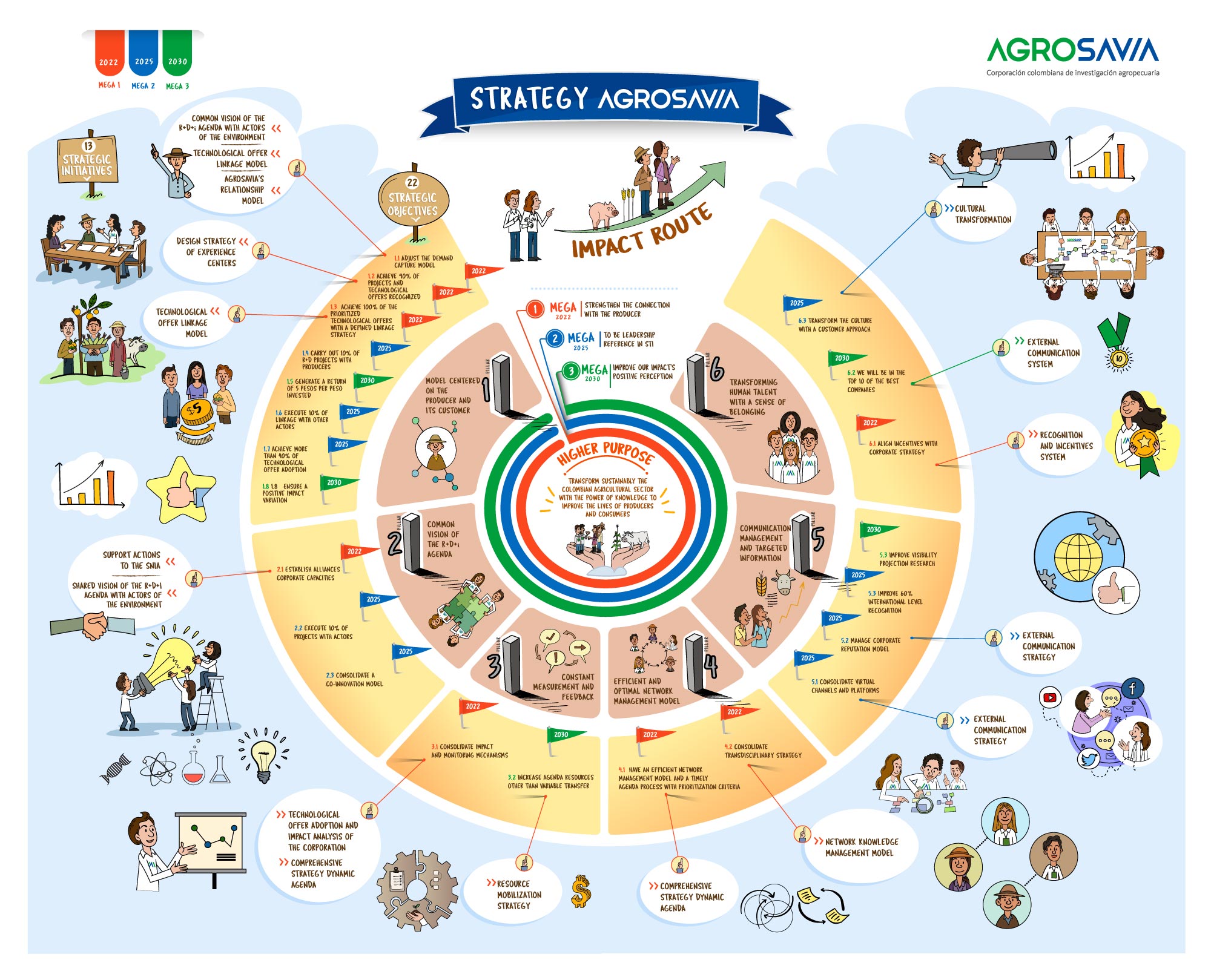 General organizational structure